We are the Pacific Northwest experts in Lean and Six Sigma performance excellence
NWCPE founders and leaders are distinguished contributors to successful process optimization for diverse industries and are committed to substantive and practical approaches. NWCPE leaders are concerned first and foremost with you and your organization's success. NWCPE offers training and certification in collaboration with recognized institutions of higher learning including Portland State University in Portland, Oregon, Chemeketa Center for Business and Industry in Salem, Oregon and the Universidad de San Francisco de Quito in Quito, Ecuador, via stand-alone open-registration NWCPE workshops and in-house customized training programs.
NWCPE leaders practice what they preach. They offer turn-key transformational and ad hoc consulting, training and coaching to support your organization's continuous improvement initiatives positioning you to become the leader in your industry.
Invite us in for a free Lunch and Learn session to meet our team. Support is available worldwide and in English and Spanish. Also, NWCPE offers customized certificate courses and their associated stand-alone workshops on-site, one on one coaching, or consulting for a particular project. We offer those services as well, so invite us to come in for a free "lunch and learn" hour to learn how you can transform your organization and become best in class.
Meet our team of Six Sigma and Lean Experts
NWCPE founders and leaders are distinguished contributors to successful process optimization for diverse industries and are committed to supporting their clients with substantive and practical approaches. We have over 35 years of experience and continue to be leaders in process design and improvement methodologies such as Lean, Six Sigma, and Statistical Process Control. NWCPE leaders make the success of your organization their primary focus during workshops, consultations, and coaching sessions.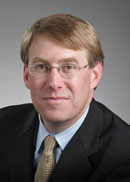 John Major
Principal
John Major is a Founding Partner of Northwest Center for Performance Excellence (NWCPE) working to promote the implementation of effective Lean Six Sigma based structured continuous improvement programs. John has over 30 years' experience leading operational teams within the high tech industry including VP, Customer Support and Service for Xerox Office Products Group, VP, Worldwide Manufacturing & Global Supply Chain for Tektronix Corporation, and most recently as VP, Global Operations for Radisys Corporation. John has led the implementation of continuous improvement programs based on the fusion of Strategy Deployment, Lean Thinking, Six Sigma Structured Problem Solving, and Kaizen Methodology at many diverse companies over the years. He teaches continuous improvement principles at Portland State University and holds both a BS in Mechanical Engineering and an Executive MBA from the University of Washington.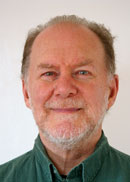 Tom Fabrizio
Principal
Tom Fabrizio is the author of several books on Lean and a regular instructor at Portland State University's Professional Development Center. He has helped both large and small companies of all industries refine their processes through Continuous Improvement and Lean methodologies. Originally trained by the developers of Lean practices, including Shigeo Shingo from Toyota, Deming Prize-winner Ryuji Fukuda, and the founders of the Japan Institute of Plant Maintenance, he holds an engineering degree from Tufts University, a Masters Degree in Education from Northeastern University, and Authentic Leadership certification from Naropa University.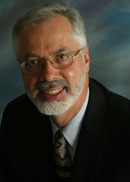 Steve Zagarola
Principal
Steve Zagarola is a Six Sigma Master Black Belt with more than 25 years experience in the application of statistical and modern structured approaches to the optimization of manufacturing and transactional processes, quality systems and R&D. He has worked with and provided training and consulting for industries ranging from advanced semiconductors, food and beverage, plastics molding, and wind energy. He has worked to improve manufacturing operations for global organizations on six continents and in English, Spanish, Italian, and German.
Steve is a co-founder and the Managing Partner for NWCPE. He is President of The ZDM group, which specializes in the application of process optimization methodologies in the plastics molding industry. He is the founder and chief instructor of the Six Sigma and Statistical Process Control Programs at Portland State University's Center for Executive and Professional Education and has served as the Six Sigma Program Manager at Vestas Wind Systems, Director of Quality at Cascade Microtech, and as Senior Manufacturing Manager at The Coca-Cola Company. Steve provided technical editing for the 2012 edition of Six Sigma for Dummies for John Wiley & Sons. He is fluent in English, Spanish, Italian, and German. Steve earned a BS in Mechanical Engineering from Georgia Tech and completed post-graduate studies in Psychology and statistics at Georgia Tech and Georgia State University.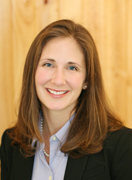 Andrea Jones
Principal Consultant
Andrea S. Jones (MS, MBA, PMP) has been consulting on Process Improvement and Project Management in Portland, OR since 2006 and is an associate member of the Northwest Center for Performance Excellence (NWCPE). She brings order to chaos in the initial project definition and scoping phases, and helps clients organize and structure projects for success. Andrea is a graduate of the Massachusetts Institute of Technology's Leaders for Operations program, earning an MBA and Masters in Engineering with a focus on Lean Enterprise. She is also a certified Project Management Professional (PMP).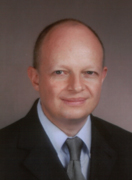 José Antonio Ochoa Faure
Associate Consultant
Jose Antonio is a Master Six Sigma Black Belt with 25 years of experience practical application of statistical quality methods in quality, production, maintenance, engineering and process automation for manufacturing and service industries. He regularly leads Lean Six Sigma projects employing methodologies such as design of experiments and continuous improvement Kaizens to achieve significant reduction in process variation and six and seven-digit dollar savings to the bottom-line.
Jose Antonio graduated as an Electronics and Communications Engineer from the Instituto Tecnológico y de Estudios Superiores de Monterrey where he also did a post-graduate in World Class Manufacturing.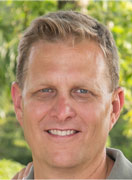 Aubrey Kendall
Associate Consultant
Aubrey Kendall is a certified Lean Six Sigma Black Belt with more than 20 years of experience improving system performance in multiple industries including healthcare, aerospace, and renewable energy.
Aubrey's work experience as a tool design engineer and manufacturing engineer with Boeing and Lockheed Martin, supplier quality engineer at Vestas Wind Systems and a Lean Six Sigma Black Belt process improvement trainer and leader with two major healthcare systems makes a Lean or Six Sigma workshop with Aubrey pragmatic and relevant. Most recently, Aubrey has been working to increase hospital and clinic throughput and process sustainability, improve patient access and advice nurse contact center operations.
He earned a Bachelor of Science degree from Brigham Young University and a Master of Business Administration from Clemson University.